Client Reviews
"We made the switch last spring to CashDiscountProgram.com. We are very happy, not only with our savings but with our credit card terminals and ease of setup. The staff has been very helpful with troubleshooting and consulting. We would highly recommend this company and its services."
Miamitown Pet Hospital, Cleves, OH
"I am thrilled with the monthly savings and the customer service has been great!"
Three Way Animal Clinic, Humboldt, TN
"Really enjoying the savings, we saved over $1,400 in the first month! The equipment works great, automatically calculates everything and the card tap feature is very useful!"
"CashDiscountProgram.com is saving us $4000 per month on credit card fees. Best business decision this year. No problems from day one! Best credit card processor experience I have had in 47 years! Thanks CashDiscountProgram.com...you delivered as promised!"
Lewiston Animal Clinic, Lewiston, CA
"Imagine receiving a circular that promises huge savings on your credit card processing…and actually delivers! Your team made the transition from our old processor to their company very easy and ran through the first batches to ensure we understood the charges to us and patrons…really became clear after our first month of billing, because our monthly fees dropped approximately $1,450. If someone comes into your office and suggests you may save $17,500 a year, it may be worth your while to spend a few minutes with them."
"Michael and his company were great to work with we are no longer paying credit card processing fees."
Practice Manager at Holmes Family Vet, Walpole, MA
"The CashDiscountProgram.com was very easy to set up. Their customer support is fantastic and our practice is now saving thousands of dollars by eliminating our credit card processing fees."
Cross Winds Animal Clinic, Gilbert, AZ
"We have been using CashDiscountProgram.com at Sibley Animal Hospital and saved a great deal of money in a short time. Additionally, the customer support team has been exceptional; very quick response and if they don't immediately have an answer to my question they do whatever is needed to get that answer and get back to me in no time."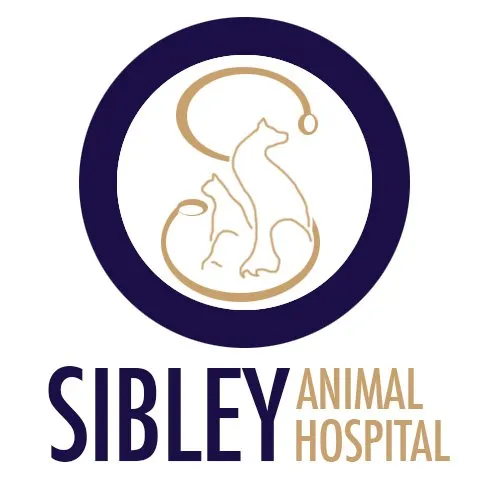 Sibley Animal Hospital, Calumet City, IL
"We love that we are saving so much money every month. Your credit card processing equipment is very easy to use, thank you."
Practice Manger, Amelia Bovine, Church Road, VA
"Have to say I was skeptical at the outset (although I have only been signed up and an 'active user' since August 2022), but the software is user friendly. And we haven't had push-back on the Fee to the client."
DVM, Rivendell Mobile Large Animal Services, Advance, NC
"The service is great. I only wish I found CashDiscountProgram.com sooner. My clients have easily accepted the new program, as they see more and more businesses are doing this."
Ark Veterinary Hospital, Kerrville, TX
"CashDiscountProgram.com has been wonderful. The savings have been tremendous, and our clients have quickly adjusted to it. The entire staff is always so friendly and helpful. He made the transition from our old credit card processor so easy and has always been available whenever we've had questions. We only regret that we didn't switch to them sooner!"
Compassion Veterinary Hospital of Bradford, Bradford, NH
"We are extremely satisfied with the program-- and glad we switched---Thank you very much"
TLC Veterinary Center, Hastings, NE
"We love working with the system, we have saved a tremendous amount of money and everything works perfectly!"
"CashDiscountProgram.com was easily implemented and met with little questions regarding the cash discount pricing concept. We posted program information to inform our clients and trained our staff on how to respond to questions from the public. This was a good solution to avoid raising prices during these economic times. So, savings were available to all clients. We are saving a minimum of $3000 per month which is offsetting the expense of the employee health insurance we provide."
Highland Veterinary Clinic, Paintsville, KY
"We love the Zero Cost Processing Program. It has saved our small business close to $800 per month in processing fees."
Da Pietro Hair Studio, New York, NY
"Your company has been giving us extraordinary service since we started. Every call and email is handled promptly and efficiently. We are very happy to be processing with such a professional company and using the Zero Cost Processing Program."
Toka Madison Hair Salon, New York, NY
"I love CashDiscountProgram.com and I am very happy with the services. The savings is amazing!"
Chris Chase Salon, New York, NY
"Your Zero Cost Credit Card Processing Program has saved my restaurant over $2000 a month in processing fees. Whenever I need customer support, I get connected with a live representative immediately. Thank you for the great service."
Pronto Pizza, New York, NY
"My fast-food business has eliminated credit card processing fees with this program. Every small business should be on this program. "
Mike's Bagels, New York, NY
"My small business saves thousands of dollars every month with your program. Your customer support is fantastic. "
"I'm thrilled with the program - it's saving me thousands of dollars in credit card processing fees. Thanks so much, CashDiscountProgram.com team!"
Franchise Owner, Syosset, NY
"Our clients understand and have accepted the small additional fee added to their credit card transactions. Our salon has now totally eliminated all credit card processing fees."
"We cannot express how happy we are with being back with CashDiscountProgram.com. We see a large saving with your program in respect to our other credit card processor. It is easy and convenient to use."
City Transit Mix, Jamaica, NY
"Our business has been on the Zero Cost Credit Card Processing Program now for several years and it has saved our business thousands every month and their customer support it top notch."
Village Taylor NYC, New York, NY